OUTFIT YOUR OFFICE
Chairs, Desks, Shelves & More
Craft an inviting workspace with this collection of office essentials, offering elegant seating, handsome bookcases, chic chests, and charming writing desks for every aesthetic.

THE DRESSED-UP DESK
Drawer Organizers, Storage Boxes & More
Make your desk a space to get inspired and get organized with this eclectic selection essentials and storage options, pairing stylish design with practical appeal.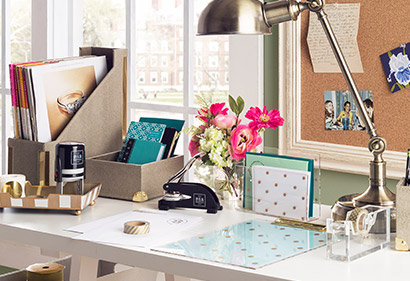 THE DRESSED UP DESK
THE FLOOR PLAN
http://www.floorplanner.com
THE OFFICE STATIONARY
http://www.officestationery.co.uk
who is
doing the windows-10-upgrade
.
I dont know who was it that said you couldnt mix business with pleasure
.